Looking for another integration? Contact us and tell us which integration you'd like!
Installation of the ChurnTarget app
The first thing you want to do is go to the Intercom app store and click on the ChurnTarget app (here).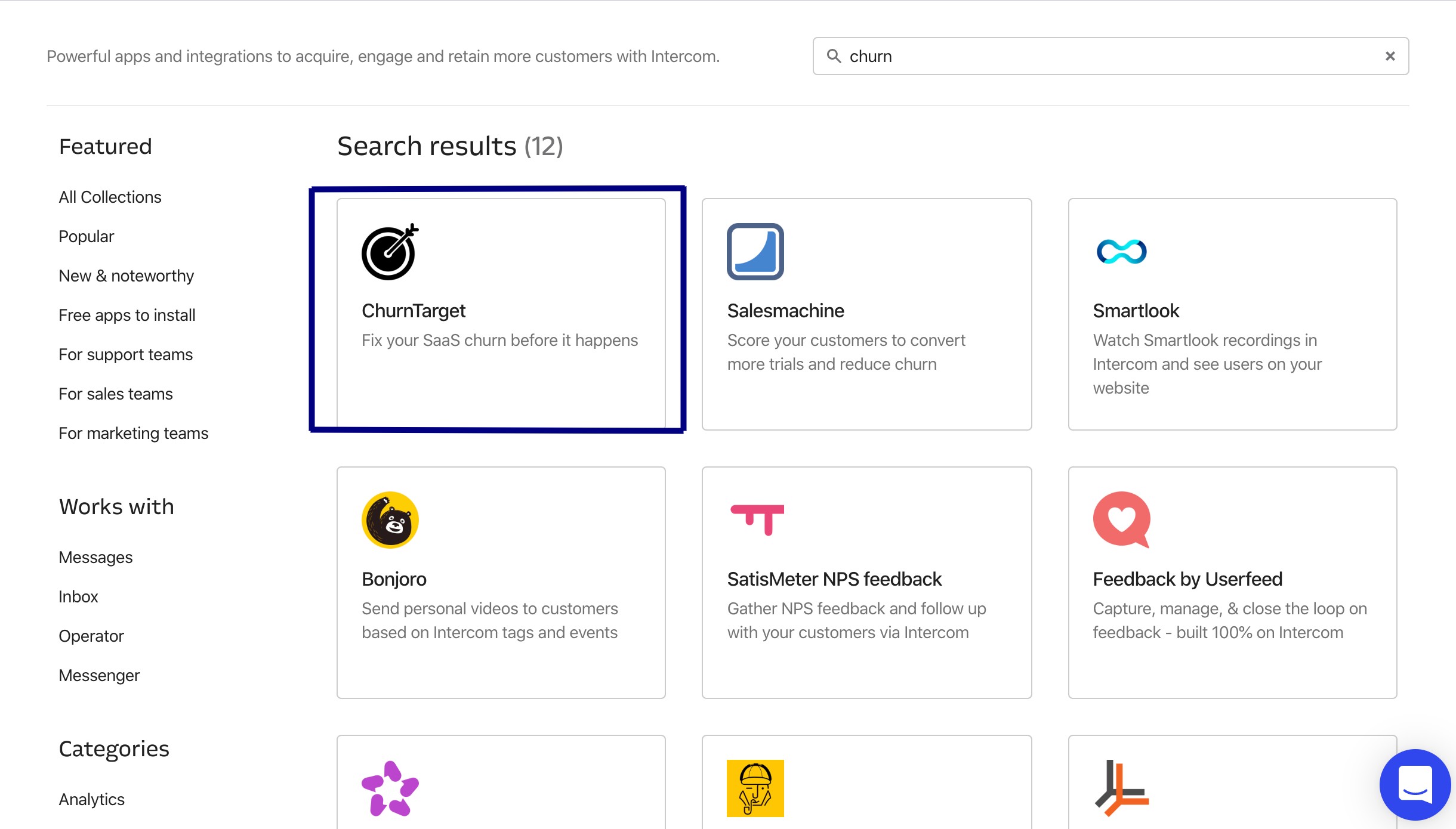 Now, click on 'Install' or 'Sign in to install' if you're not yet logged in.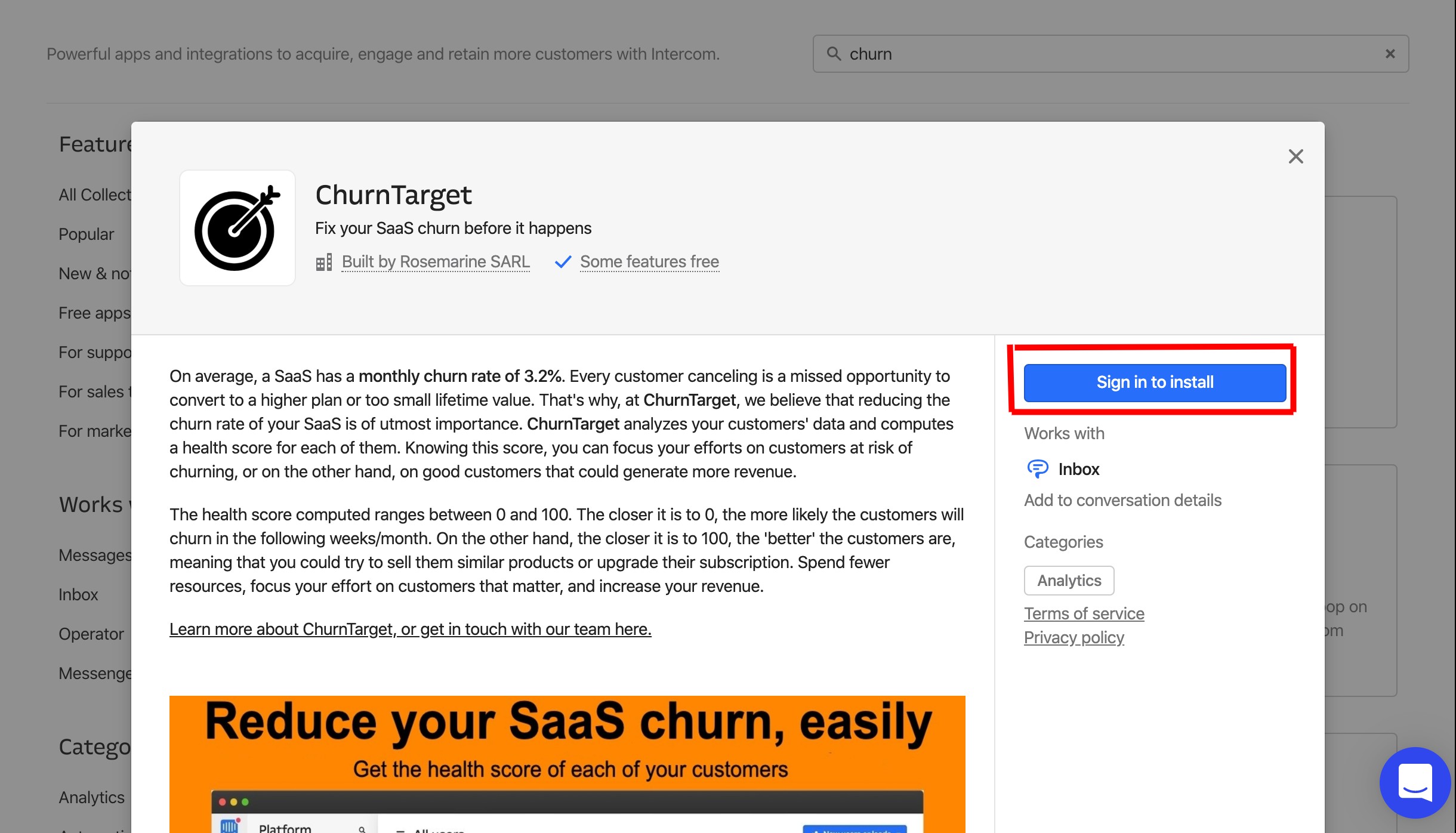 After that, you'll be prompted to authorize the access for our app.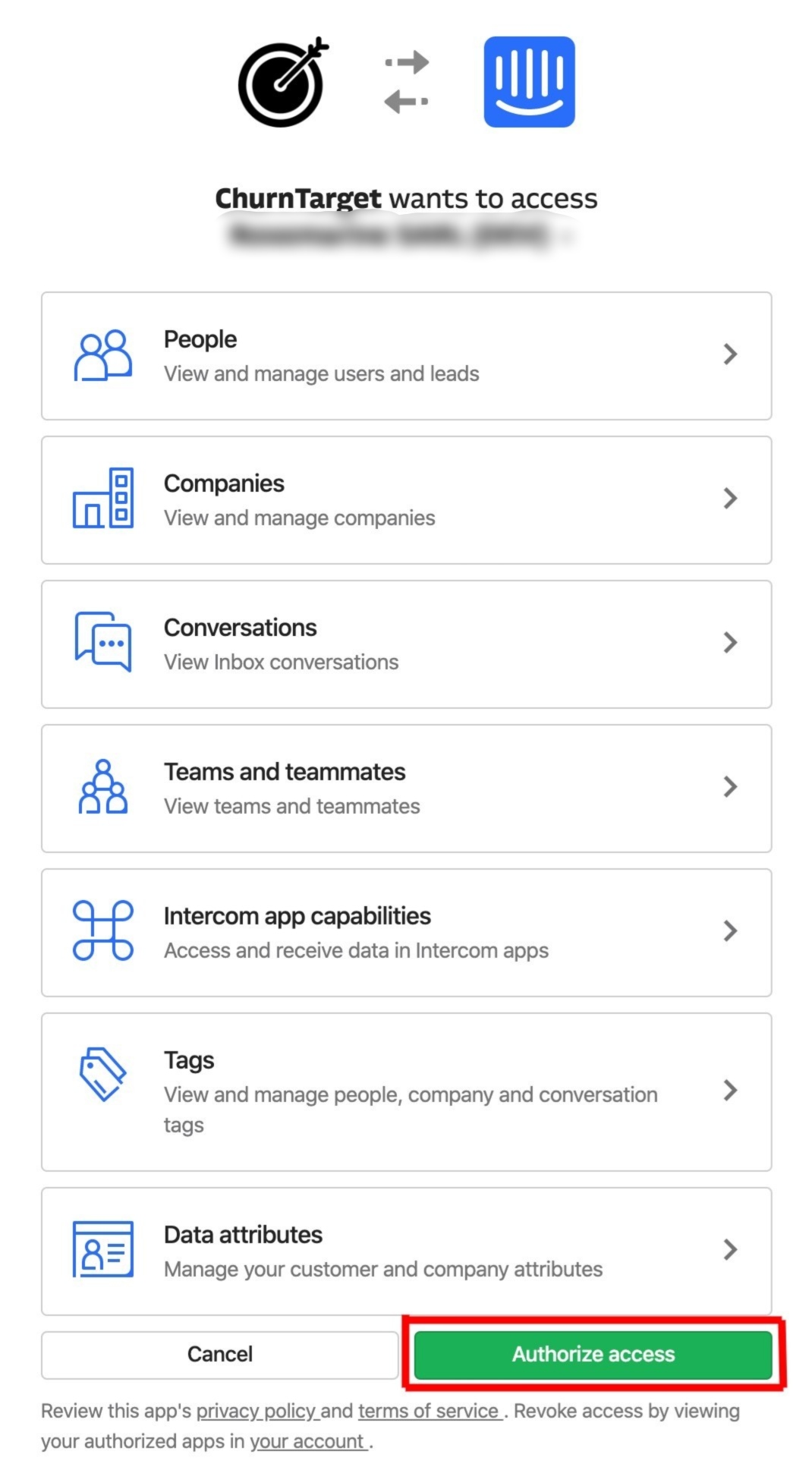 By clicking accept, you'll receive an email asking you to finish the creation of your ChurnTarget's account by setting a password. Once your password is set, your account is confirmed and you can start using the ChurnTarget app. By default, you will have a free plan. If you wish to upgrade, have a look at our pricing page.
Analyzing your data
Once you connected your Intercom account to the ChurnTarget app, you have to go to your dashboard and click on 'Analyze my data'. Depending on your data, the analyzis can take up to a few minutes. After that, you can simply go to your Intercom platform, and all your users will have a new custom attributes: 'health score'. As a reminder, the closer the health score is to 0, the more likely the customer will churn in the following weeks or month. On the opposite hand, the closer it is to 100, the 'better' the client is, meaning that you can try to upgrade his plan or sell him similar products he might be interested in.
Uninstallation
If you wish to uninstall our app, you can simply go to your Intercom account, and revoke our app access token. By doing this, ChurnTarget won't have access anymore to your data. If you had a paid plan, don't forget to cancel your subscription on our website.